Despite vaccine availability, SARS-CoV-2 is still spreading rapidly throughout the country, highlighting the need for alternative treatments. To date, few therapies have been identified that can both prevent, and treat the deadly virus. That is until researchers around the country started studying CBD oil and other minor cannabinoids commonly found in hemp products.
Oregon State University Research
Richard van Breemen, a researcher at Oregon State University, published "Cannabinoids Block Cellular Entry of SARS-CoV-2 and the Emerging Variants," in the Journal of Natural Products earlier this month. Breeman and his colleagues focused their research on two cannabinoids that are similar to CBD but structurally different, CBGA and CBDA. "Orally bioavailable and with a long history of safe human use, these cannabinoids, isolated or in hemp extracts, have the potential to prevent as well as treat infection by SARS-CoV-2," the researchers wrote in an abstract of the study.
University of Chicago Research
Building off the momentum of the Oregon State study, researchers from the University of Chicago recently found evidence that in human cells and in mice, CBD was effective at blocking virus replication early in the infection cycle. "No one in their right mind would have thought that it blocked viral replication, but that's what it did."
Real Word Data
The success of using CBD for preventing and treating SARS-CoV-2 data has not been limited to the laboratory as an analysis of 1,212 patients revealed that patients taking CBD for epilepsy tested positive for COVID-19 at significantly lower rates than a sample of matched patients from similar demographics who were not taking CBD.
After the promising findings around CBD's ability to prevent and treat SARS-CoV-2, researchers are suggesting "A clinical trial is necessary to determine whether CBD is really effective at preventing or suppressing SARS-CoV-2 infection, and we think this may have potential as a prophylactic treatment."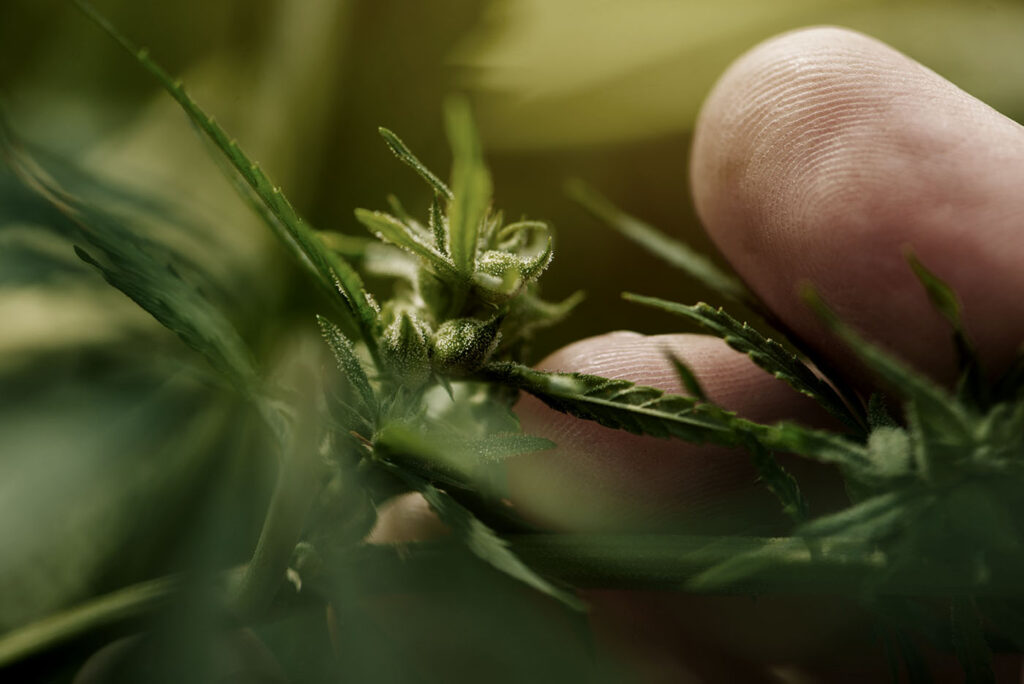 Minny Grown
"Our priority is the health of the Minnesota community", says Zach Rohr, CEO of Minny Grown. "We want to do our part in helping end the pandemic by providing alternative preventive and treatment strategies that are readily available to the public through state and federally regulated hemp companies".
The local hemp company has compiled data from its large customer base and found that customers who regularly use the CBD oil ingestible products have reported a shockingly low infection rate of SARS-CoV-2.
As global leaders search for viable strategies to end the pandemic, the unlikely combination of widespread vaccination and use of CBD oil from hemp products may be the saving grace researchers and communities have been searching for.
United States Research January 2022: CBD Oil for Preventing and Treating SARS-CoV-2
About Minny Grown
All of Minny Grown's hemp is locally grown and processed at the company's state and FDA-registered facility in Cannon Falls, MN. The licensed hemp company also has two retail locations in Cannon Falls and Hastings, MN where consumers can shop their extensive entire line of locally produced hemp and CBD products. The company's products are also carried in over 200 Hy-Vee stores throughout the Midwest. All Minny Grown CBD is tested and verified for safety by a third-party laboratory in an effort to guarantee the highest quality, and most trustworthy hemp CBD products to consumers.