In a groundbreaking move, the Minnesota senate has embraced a brighter future by voting through Minnesota's adult use recreational cannabis bill, signaling a monumental shift in the state's approach to cannabis and drug policy. This historic decision, which comes after careful consideration and deliberation, demonstrates Minnesota's commitment to progress, personal choices, and economic growth. Minnesota will now become the 23rd state to legalize adult use cannabis. Here a link to the final bill.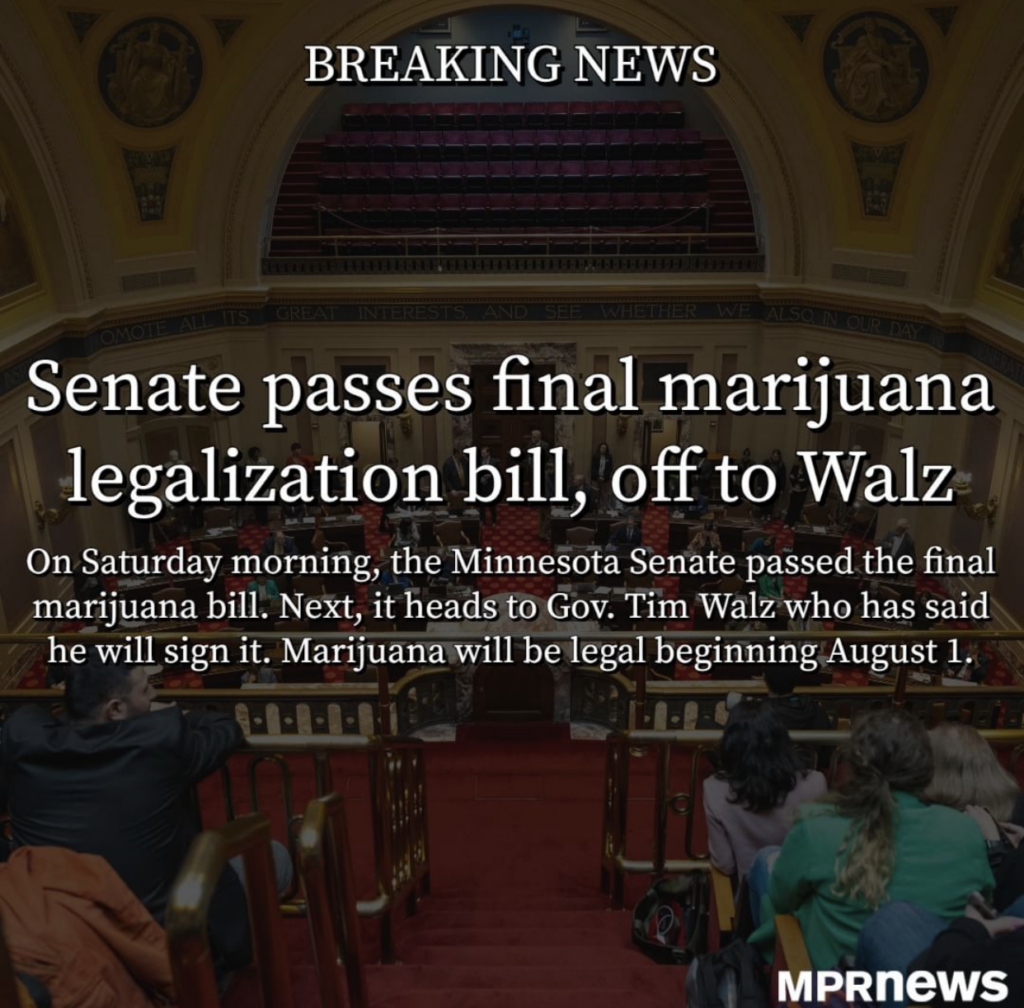 Health & Safety: Robust Regulations
The health and well-being of Minnesotans stand to benefit from the legalization of cannabis. The legislation includes robust regulations to ensure product safety and quality control, offering consumers peace of mind. This eliminates the risks associated with the black market, including the use of harmful pesticides or the sale of contaminated products. Additionally, medical cannabis patients will now have expanded access to the treatments they need, while comprehensive educational campaigns will promote responsible use and awareness of potential risks.
Economic Boost
One of the most significant benefits of legalizing cannabis is the potential for a substantial economic boost. Legalization will create a brand new industry that encompasses cultivation, manufacturing, distribution, and retail sales. This will result in job creation across various sectors, ranging from agriculture and horticulture to research and marketing. Moreover, legalizing cannabis will generate tax revenue for the state, contributing to vital public services to ensure a safe and effective adult use program.
What About Timeline?
Governor Walz will likely sign the new cannabis bill within the next week, for sure by the end of May. From what we can decipher, it appears that adult use cannabis sales will begin in dispensaries some time around Fall '24 or Spring '25. This means if you want to buy smokable flower, vapes, concentrate, pre-rolls, etc., you'll have to wait at least another year. However, hemp derived THC edibles remain legal for adults 21 + and will now be available for purchase at liquor stores throughout the state. Keep an eye out at your local stores for our cannabis cocktails and award winning gummies!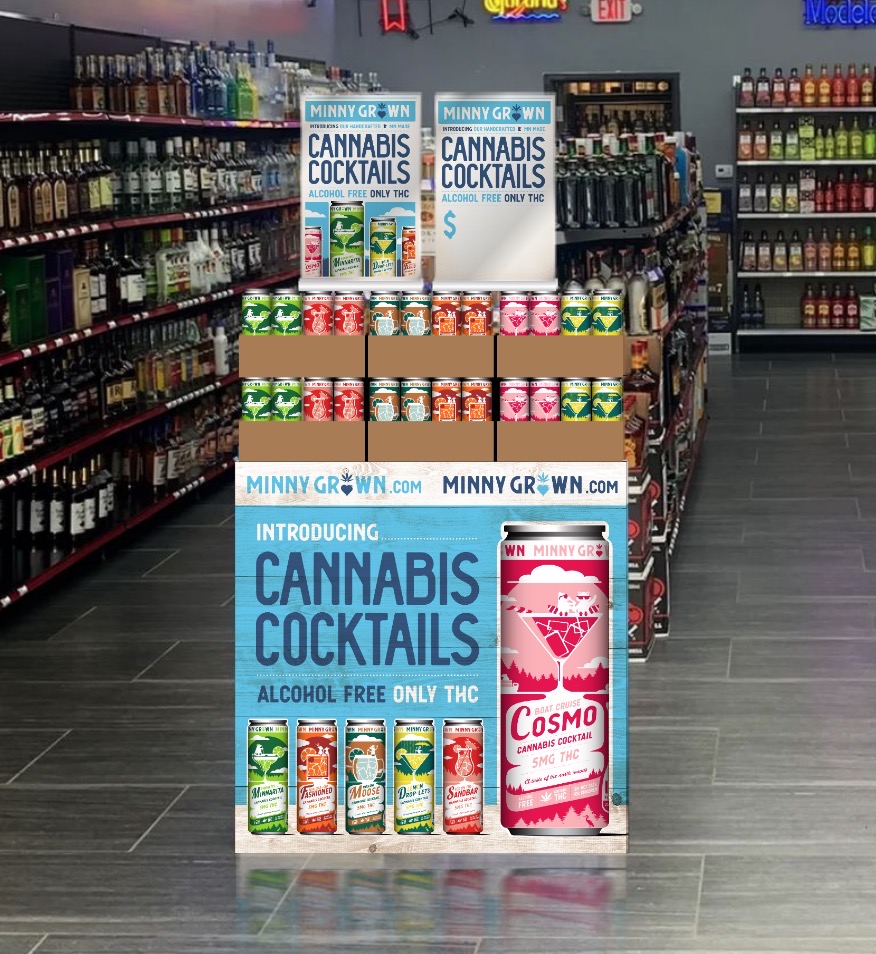 "We believe that legalizing cannabis in Minnesota is a crucial step towards individual freedom and economic vitality," said Zach Rohr, Founder and CEO of Minny Grown. "This decision will not only foster a more just society but also provide opportunities for innovation, job creation, and economic empowerment. Today, we celebrate a brighter future for Minnesota."
Cannabis. Community. Change.
The benefits of legalizing cannabis in Minnesota will be far-reaching and diverse. From boosting the economy and generating tax revenue to promoting public health, social justice, and consumer safety, the advantages of embracing this policy change are significant. By doing so, Minnesota is leading the way in creating a more progressive and equitable society, one cannabis plant at a time. Keep an eye out for future updates on this bill and when the program will be implemented!