Cannon Falls CBD Company
Cannon Falls #1 CBD Products
We offer a wide range of CBD products grown and manufactured right here in Cannon Falls. Here at Minny Grown, we believe in offering the highest-quality hemp CBD goods. As a Midwest CBD Cup winner, we're incredibly proud of our award-winning tinctures and hemp extracts that our customers love.
Our Commitment to Quality
We take a unique approach to our CBD cultivation. Every one of our products is "seed to sale,"  meaning that we're able to oversee every step to ensure the best possible product. We grow, process, and formulate all of our CBD goodies within a 30-mile radius of our headquarters, giving us unparalleled oversight and quality assurance. 
We also test all of our products in-house — along with third-party testing and verification for safety. We offer trustworthy CBD products that have undergone incredible research and scientific study to produce the most reliable CBD products in Cannon Falls.
Shop CBD Products
Discover some of our most popular CBD products today and learn how you can take advantage of the Minny Grown difference.

SHOP CBD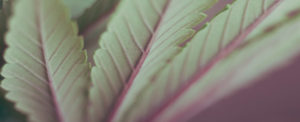 It's Bigger than CBD
Our passion for CBD is evident in our unique process. Our environmentally conscious cultivation is paired with southern Minnesota's incredibly hemp-friendly outdoor growing conditions for a sustainable and superior product. 
All of our hemp products are hand processed prior to ethanol extraction, where the cannabinoids and terpenes are carefully removed for formulation. We only formulate with absolutely necessary ingredients, making for a simple, effective, and beneficial CBD product with incredible benefits. 
Our seed to sale process in Cannon Falls takes the wonders of CBD from the soil right into the palm of your hand.